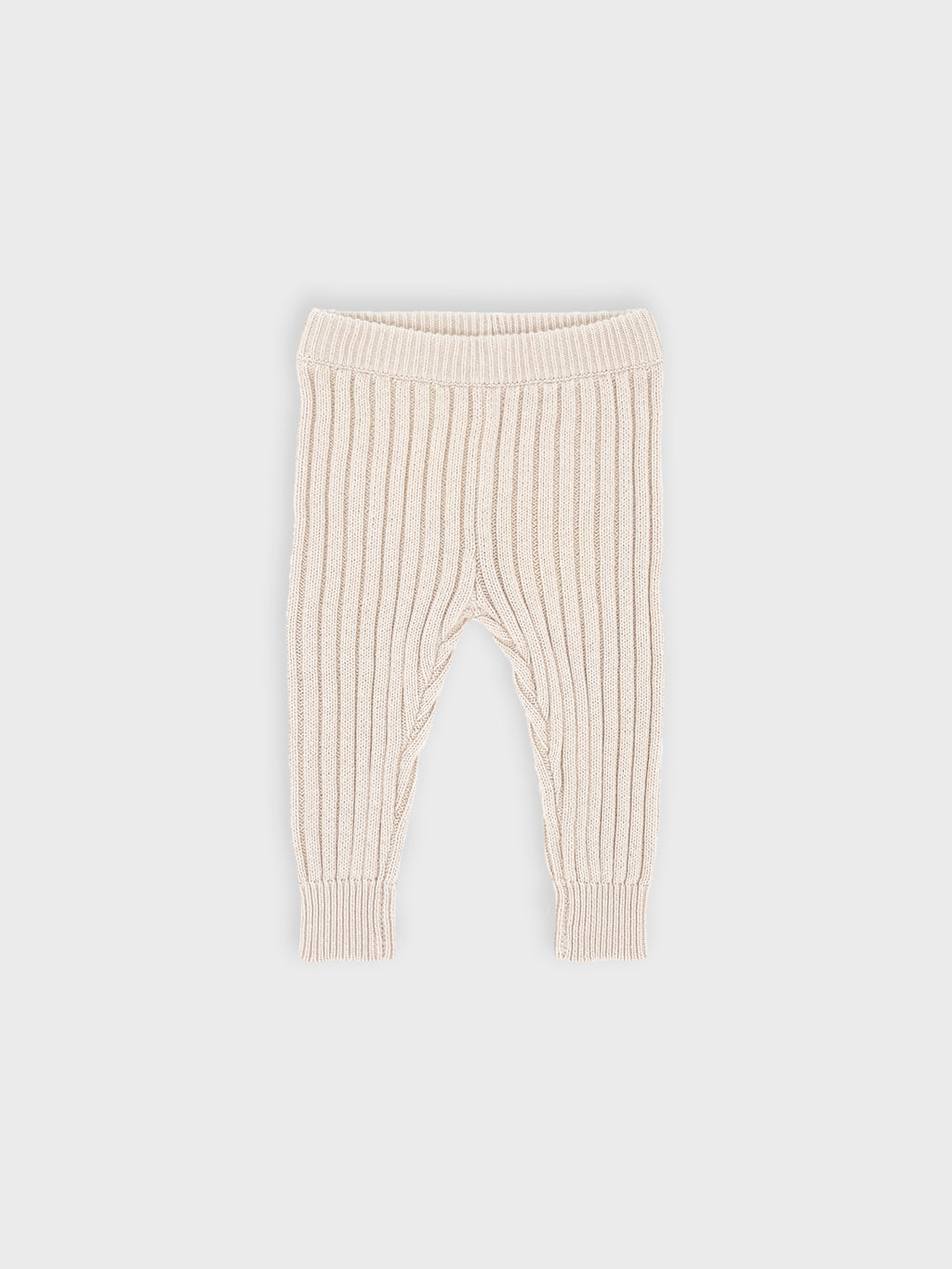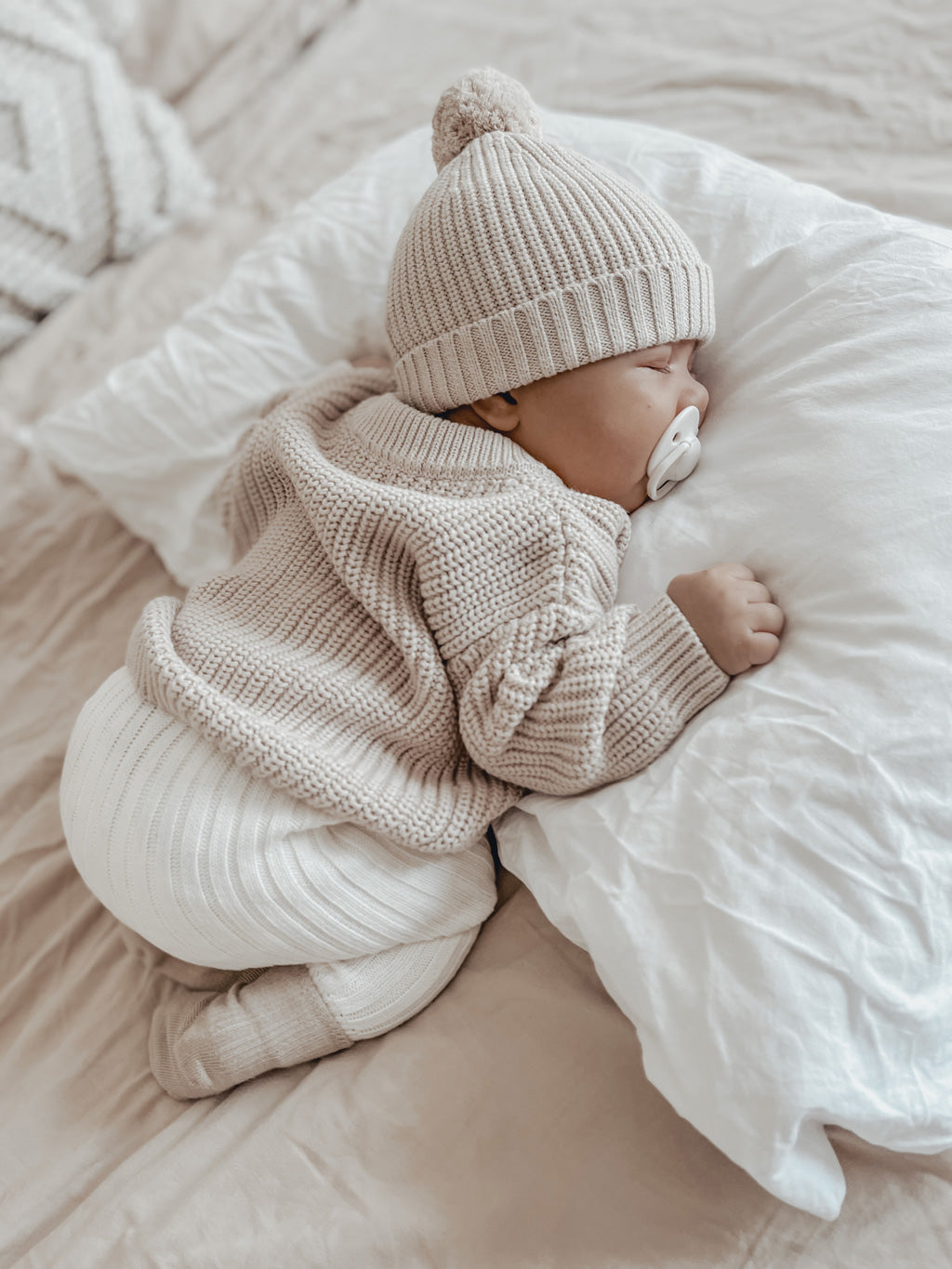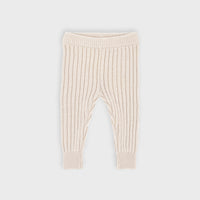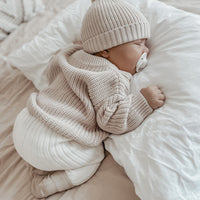 Atlas Rib Knit Leggings (White)
Our rib knit leggings will keep your baby warm and cosy this winter. This gender neutral style is perfect for everyday wear or for special occasions. Our rib knit leggings are a must-have wardrobe essential for your baby.

True to size | 100% Cotton | Unisex | Rib knit | Elasticated Waist | Off White
Size Guide
Waist: 0-3M 18cm, 3-6M 19cm, 6-12M 20cm, 12-18M 21cm, 18-24M 22cm, 3Y 23cm
Length: 0-3M 33cm, 3-6M 36cm, 6-12M 40cm, 12-18M 43cm, 18-24M 46cm, 3Y 50cm

*Please note that the colour of the product may slightly differ due to the lighting during our photoshoot or your monitors display.
Standard Shipping: $9.99 AUD 3+ business days 
Express Shipping: $14.99 AUD 1-2 business days
We are offering free standard shipping on orders over $100 AUD. Subject to change at our own discretion.