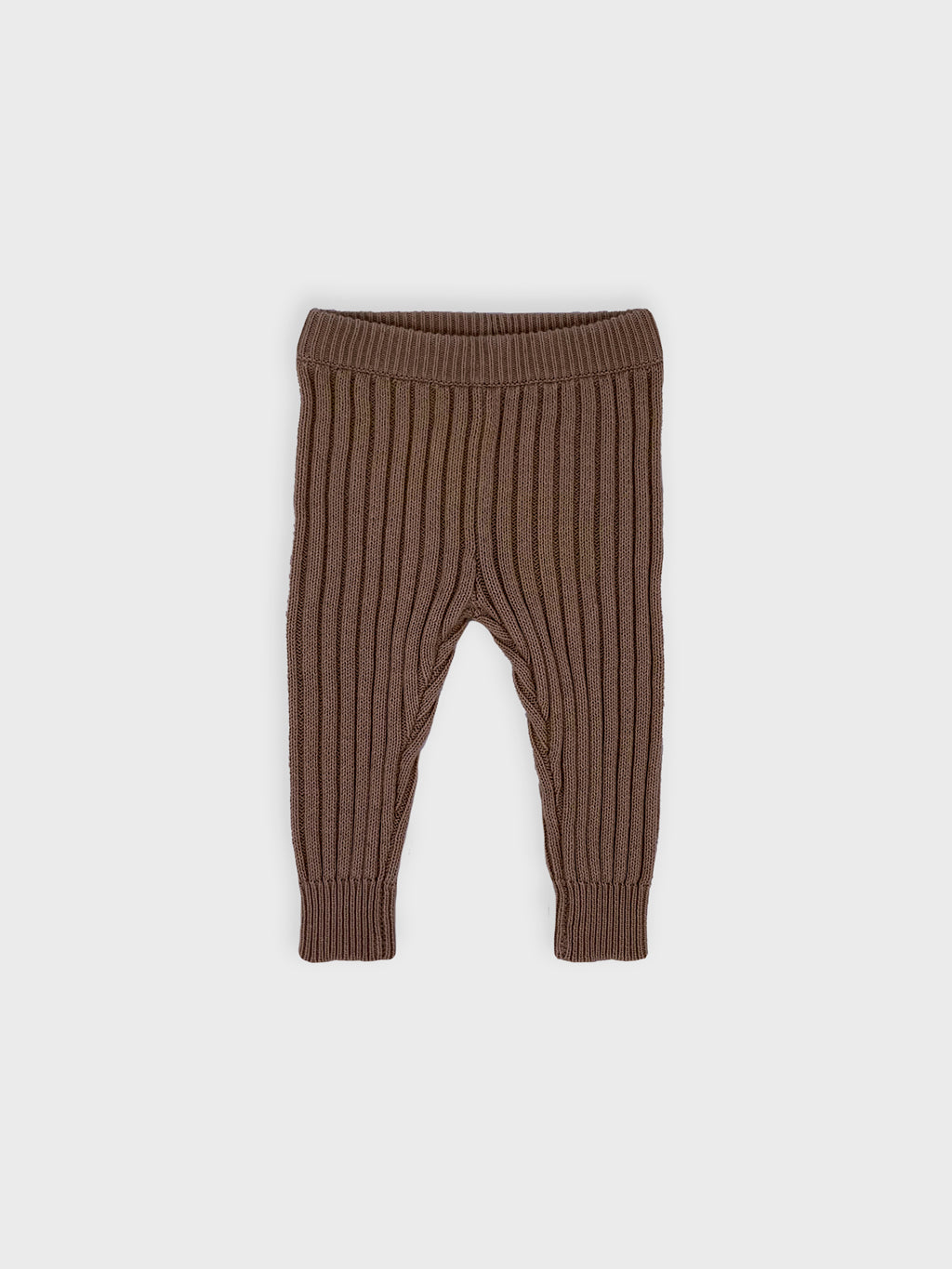 The Laken leggings will keep your baby warm, happy and cosy this winter. Our rib knit leggings are stretchy for easy movement and flexibility, while the elastic waistband ensures a secure and comfortable fit for your growing baby. Our Laken leggings are versatile and can be dressed up or down, making them perfect for any occasion.
Our rib knit baby leggings come in a range of beautiful colours, from classic neutrals to playful hues, so you can choose the perfect pair to match your baby's personality and style. Whether your baby is crawling, exploring, or simply lounging around, these leggings are sure to become a wardrobe staple.
With durability in mind and easy-to-clean fabric, these rib knit baby leggings are also practical for busy parents. Simply toss them in the washing machine for quick and easy cleaning, ensuring that your baby always has a comfortable and stylish outfit to wear. Pair with our Laken Tee for a complete look.
True to size | 100% Cotton | Unisex | Rib knit | Elasticated Waist | Rich Chocolate Colour
Size Guide
Waist: 0-3M 18cm, 3-6M 19cm, 6-12M 20cm, 12-18M 21cm, 18-24M 22cm, 3Y 23cm
Length: 0-3M 33cm, 3-6M 36cm, 6-12M 40cm, 12-18M 43cm, 18-24M 46cm, 3Y 50cm

*Please note that the colour of the product may slightly differ due to the lighting during our photoshoot or your monitors display.
Standard Shipping: $9.99 AUD 3+ business days 
Express Shipping: $14.99 AUD 1-2 business days
We are offering free standard shipping on orders over $100 AUD. Subject to change at our own discretion.