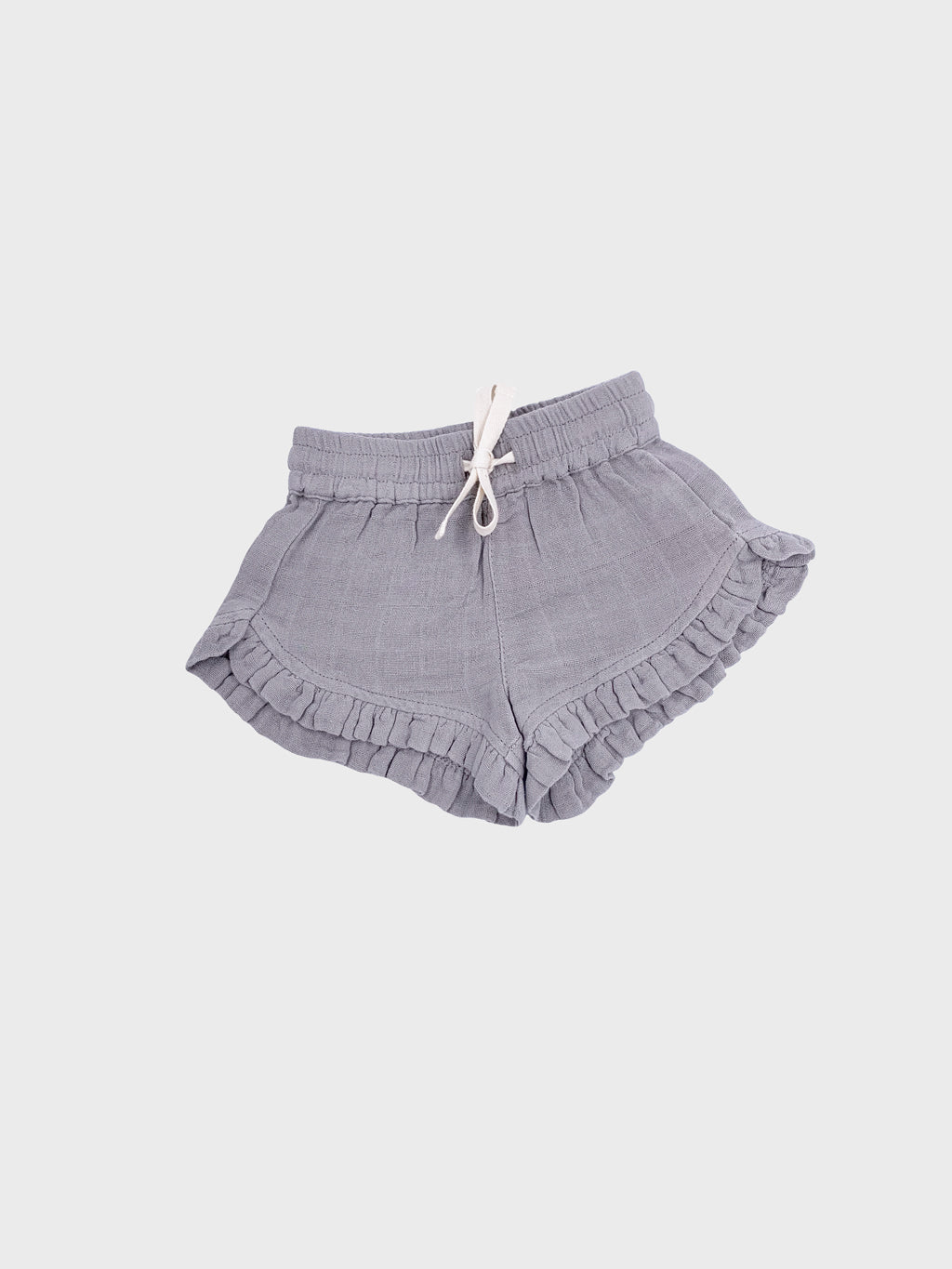 Cut from 100% GOTS organic muslin, the Isla shorts feature an elasticated draw cord waistband and the cutest frill details. It's one of all our time favourites and works best paired with our Marley blouse or Inka Top. Available in both warm grey and pink/beige colours.
Fits true to size | 100% certified GOTS organic muslin | Features frills around the legs | Drawcord for loosening or tightening | Warm grey depicted
Size Guide
Waist 0-3M 18cm, 3-6M 19cm, 6-12M 20cm, 12-18M 21cm, 18-24M 22cm, 3Y 23cm
Side Length: 0-3M 15cm, 3-6M 16cm, 6-12M 17cm, 12-18M 18cm, 18-24M 19cm, 3Y 20cm

*Please note that the colour of the product may slightly differ due to the lighting during our photoshoot or your monitors display.
Standard Shipping: $9.99 AUD 3+ business days 
Express Shipping: $14.99 AUD 1-2 business days
We are offering free standard shipping on orders over $100 AUD. Subject to change at our own discretion.