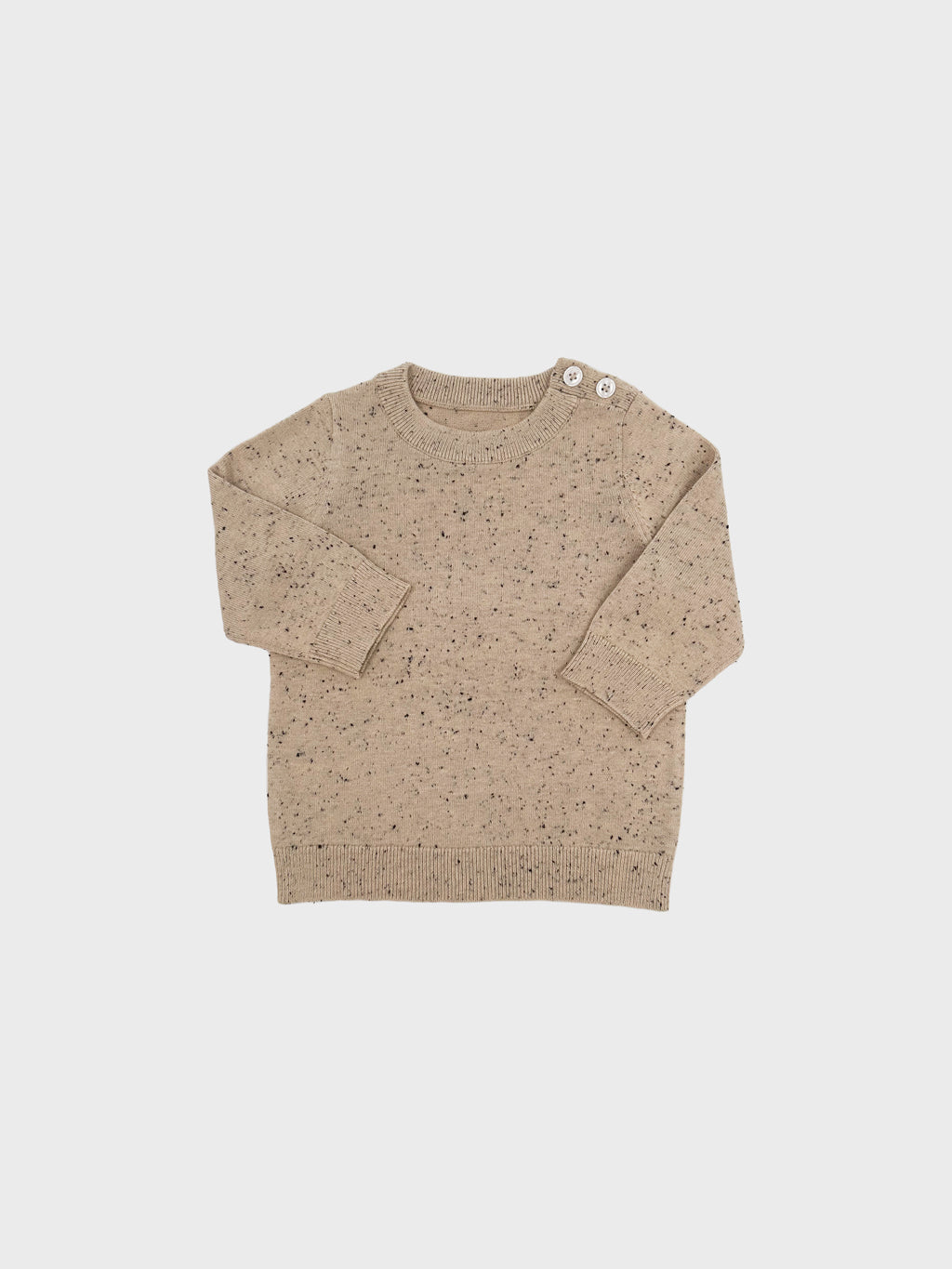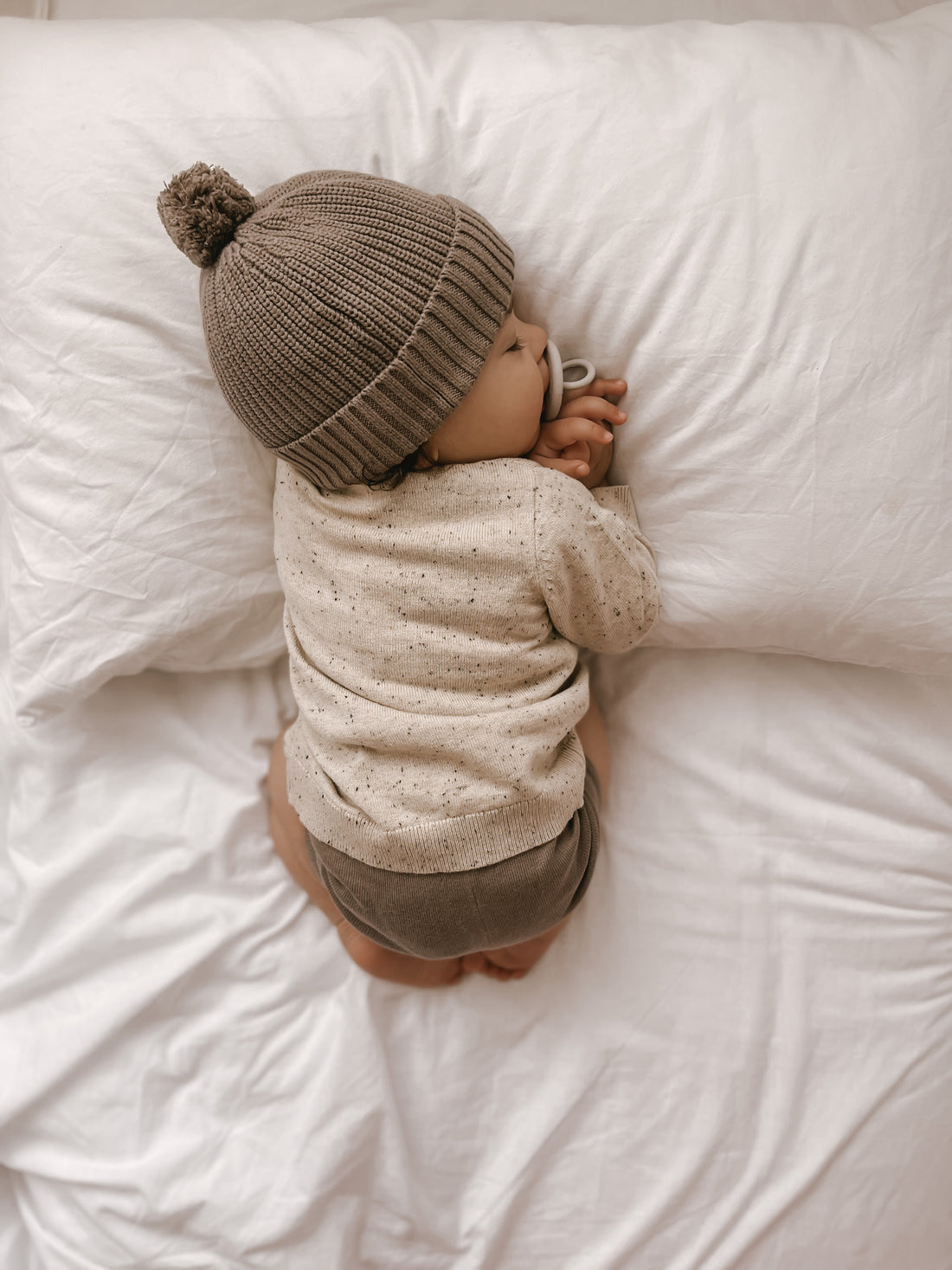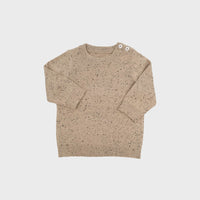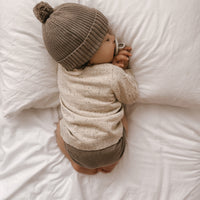 Our Noah sweater is a beautiful lightweight knitted jumper, perfect for all seasons. This sweater offers the ideal balance between warmth and breathability, making it versatile enough for year-round wear. Whether it's a crisp autumn day or a cool summer evening, your baby will be comfortably dressed. Featuring a neutral biscotti sprinkle pattern and buttons for quick and hassle-free outfit changes. The Noah sweater is a must-have essential for your baby's wardrobe. 
Fits true to size | 100% cotton | Sprinkle detail | Biscotti

Size Guide
Chest: 0-3M 17cm, 3-6M 19cm, 6-12M 21cm, 12-18M 22cm, 18-24M 24cm, 3Y 26cm
Length: 0-3M 22cm, 3-6M 23.5cm, 6-12M 25cm, 12-18M 26.5cm, 18-24M 28cm, 3Y 29.5cm

*Please note that the colour of the product may slightly differ due to the lighting during our photoshoot or your monitors display.
Standard Shipping: $9.99 AUD 3+ business days 
Express Shipping: $14.99 AUD 1-2 business days
We are offering free standard shipping on orders over $100 AUD. Subject to change at our own discretion.