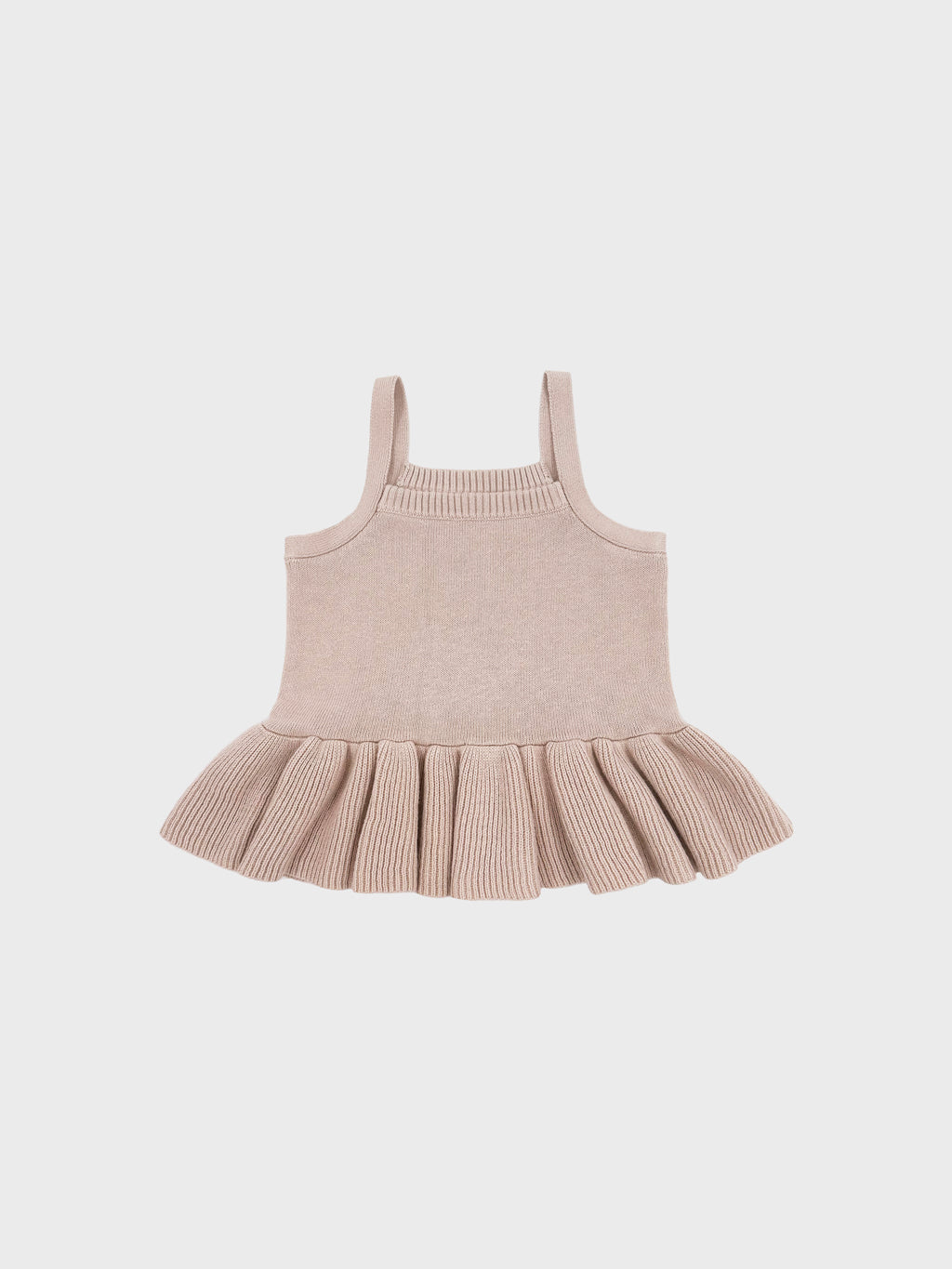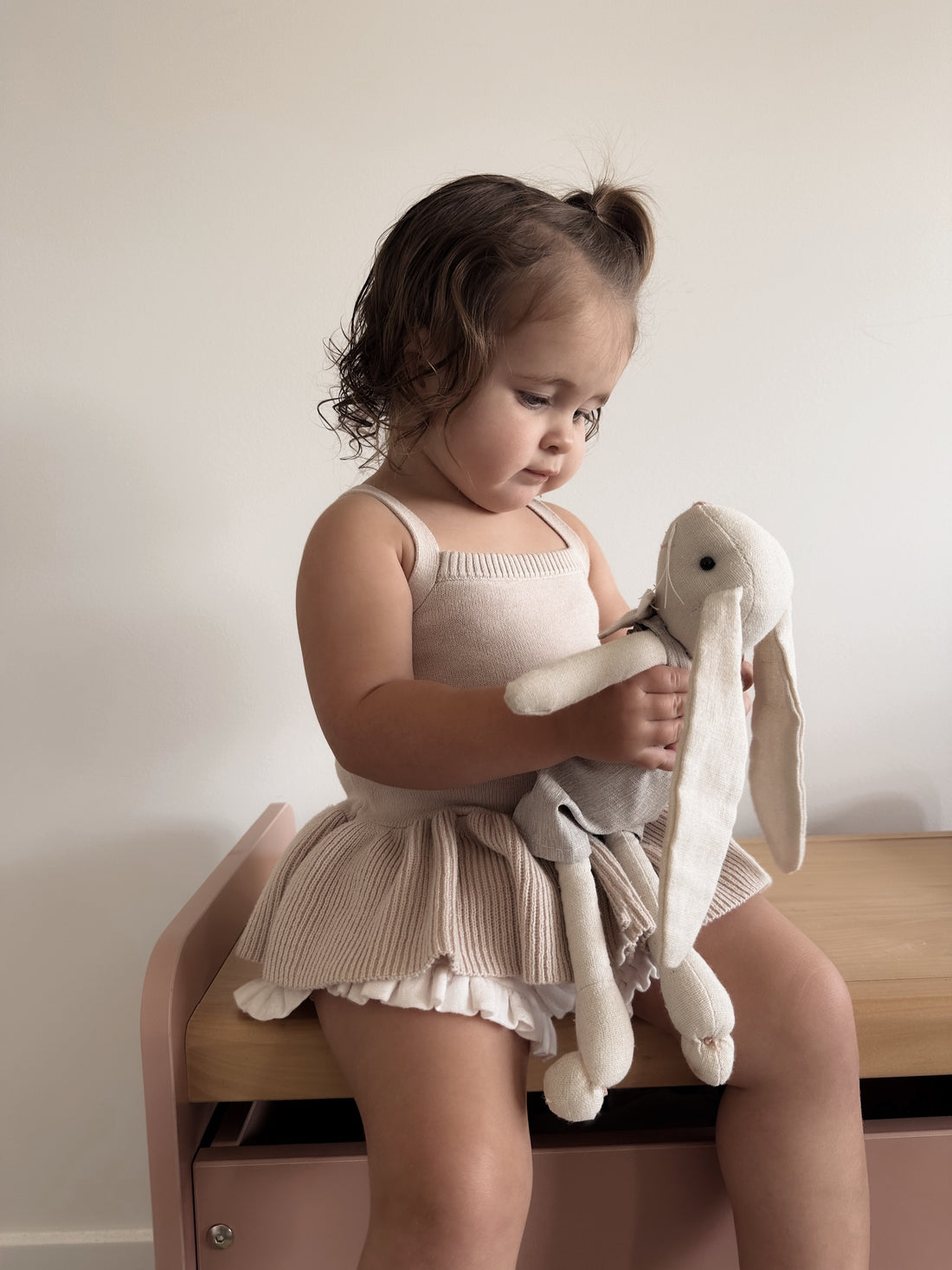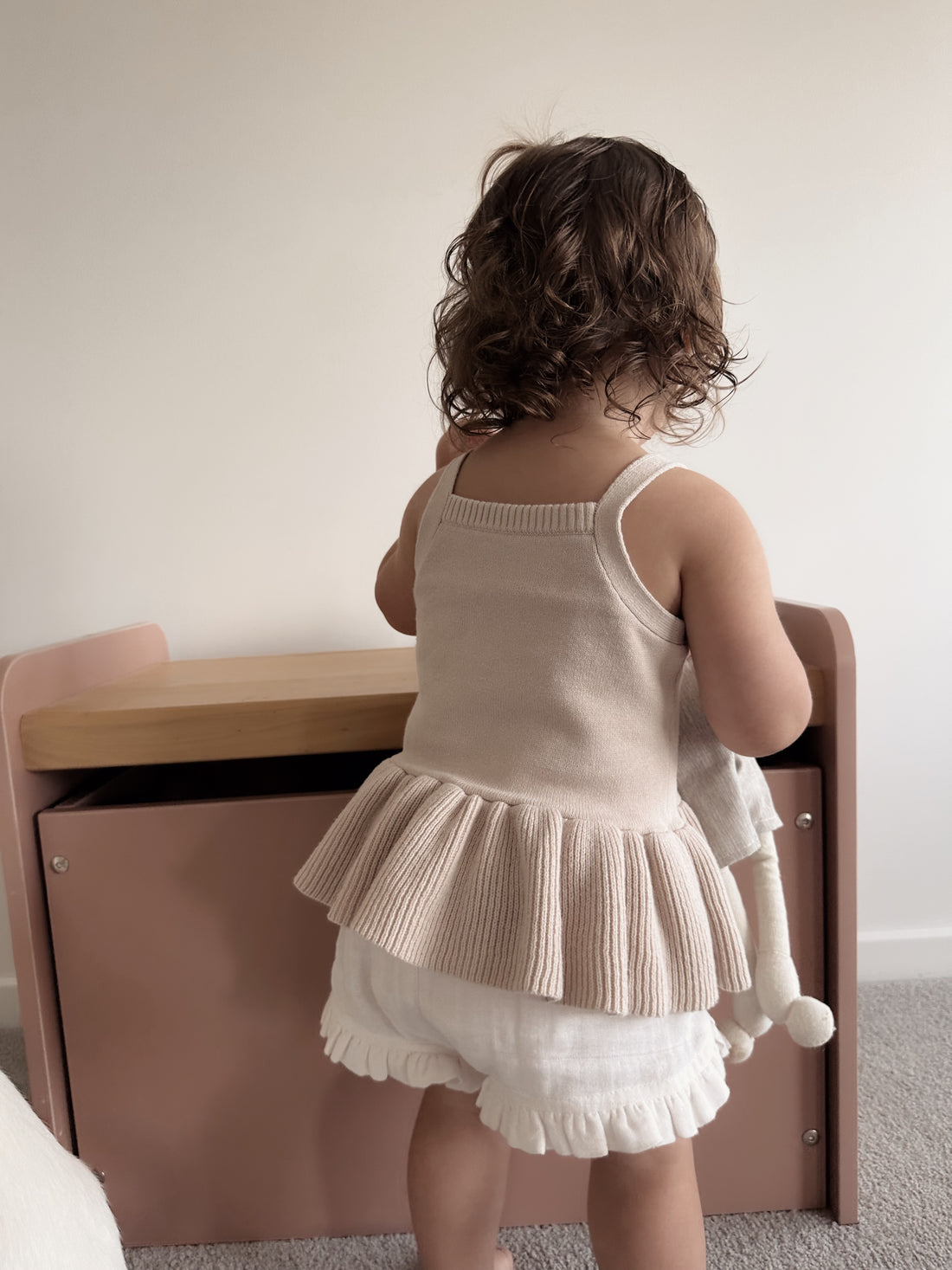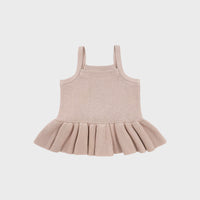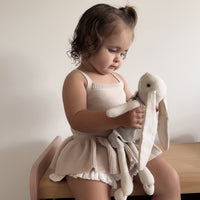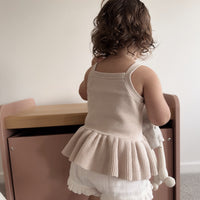 Our adorable Peony frilly baby top is the perfect addition to your little one's summer wardrobe! Crafted with love and attention to detail, this sweetest little top is designed to keep your precious bundle of joy cool, comfortable, and stylish during the sunny season. The Peony top is made from lightweight and breathable materials, ensuring your baby stays cool and comfortable even on the hottest summer days. Say goodbye to fussiness and hello to happy, contented babies.
We know that babies can be messy, so we've made the Peony frilly baby top easy to care for. Simply toss it in the washing machine on a gentle wash for a quick and convenient clean.

Fits true to size | 100% cotton | Features frilly hem | Sandy Beige
Size Guide
Chest: 0-3M 17cm, 3-6M 19cm, 6-12M 21cm, 12-18M 22cm, 18-24M 24cm, 3Y 26cm
Length: 0-3M 22cm, 3-6M 23.5cm, 6-12M 25cm, 12-18M 26.5cm, 18-24M 28cm, 3Y 29.5cm

*Please note that the colour of the product may slightly differ due to the lighting during our photoshoot or your monitors display.
Standard Shipping: $9.99 AUD 3+ business days 
Express Shipping: $14.99 AUD 1-2 business days
We are offering free standard shipping on orders over $100 AUD. Subject to change at our own discretion.